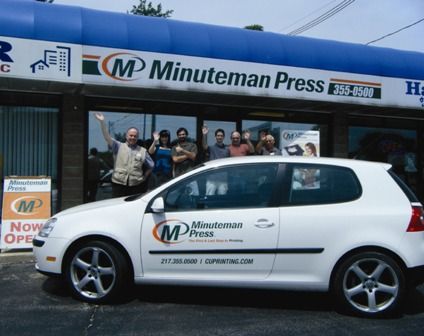 If there's one thing we've learned over the years, it's that no amount of technology can replace the human touch. That's why we hire only the most qualified individuals to serve on our team. We look for people that share our philosophy that your business is our business.
Our team of diversely skilled professionals continually push themselves to learn and evolve so that we may help you conquer each new challenge on the road to success. Every person on our staff is committed to providing you with the best possible customer service and the highest-quality products. This commitment is reflected in everything we do.
Photo (L-R): Paul Conforti, Corrine Conforti, Silviu, Lynn Amacher, Dick Carlson and Neal.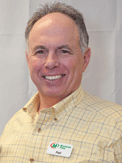 Paul Conforti purchased Minuteman Press in 2004 it was founded in 2000.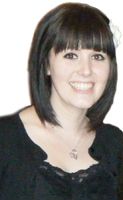 Corrine Conforti, Paul's daughter is our customer service representative extraordinaire.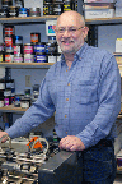 Dick Carlson is our production manager, the "man" behind the press and the bindery department.

Nani Baker works as the marketing specialist. With a Bachelor or Arts degree in Technical Journalism she brings many years of public relations and marketing experience to the team.